MONCKS CORNER, S.C.– (Thursday, July 9, 2020) – Berkeley County is working diligently with Carolina Waste to resolve issues with garbage collection for Berkeley County citizens in the franchise area (see map below).
Carolina Waste started trash collection in Berkeley County on July 1, 2020. They began dropping off the Carolina Waste bins to residents on June 1, 2020 and have delivered more than 26,000 bins to date. The County is working to ensure extra measures are taken to resolve issues, concerns, and frustrations with the transition. There will be extra personnel staffed to remove trash, crews will be working longer hours, and additional measures will be in place until there are solutions to the problems.
If residents have questions about their service with Carolina Waste, they're asked to call Carolina Waste at 843-576-1100 or Berkeley County Water and Sanitation Solid Waste Department at 843-719-2386.
For information about how to dispose of garbage and more details concerning the Carolina Waste operations, please see the letter that was mailed to residents in June 2020 (attached below).
If residents' old bins have not yet been removed by Republic Services, the former trash collection service, please call Republic Services at 843-873-4810.
Previous press releases with more information concerning the solid waste franchise contract can be found on the following links: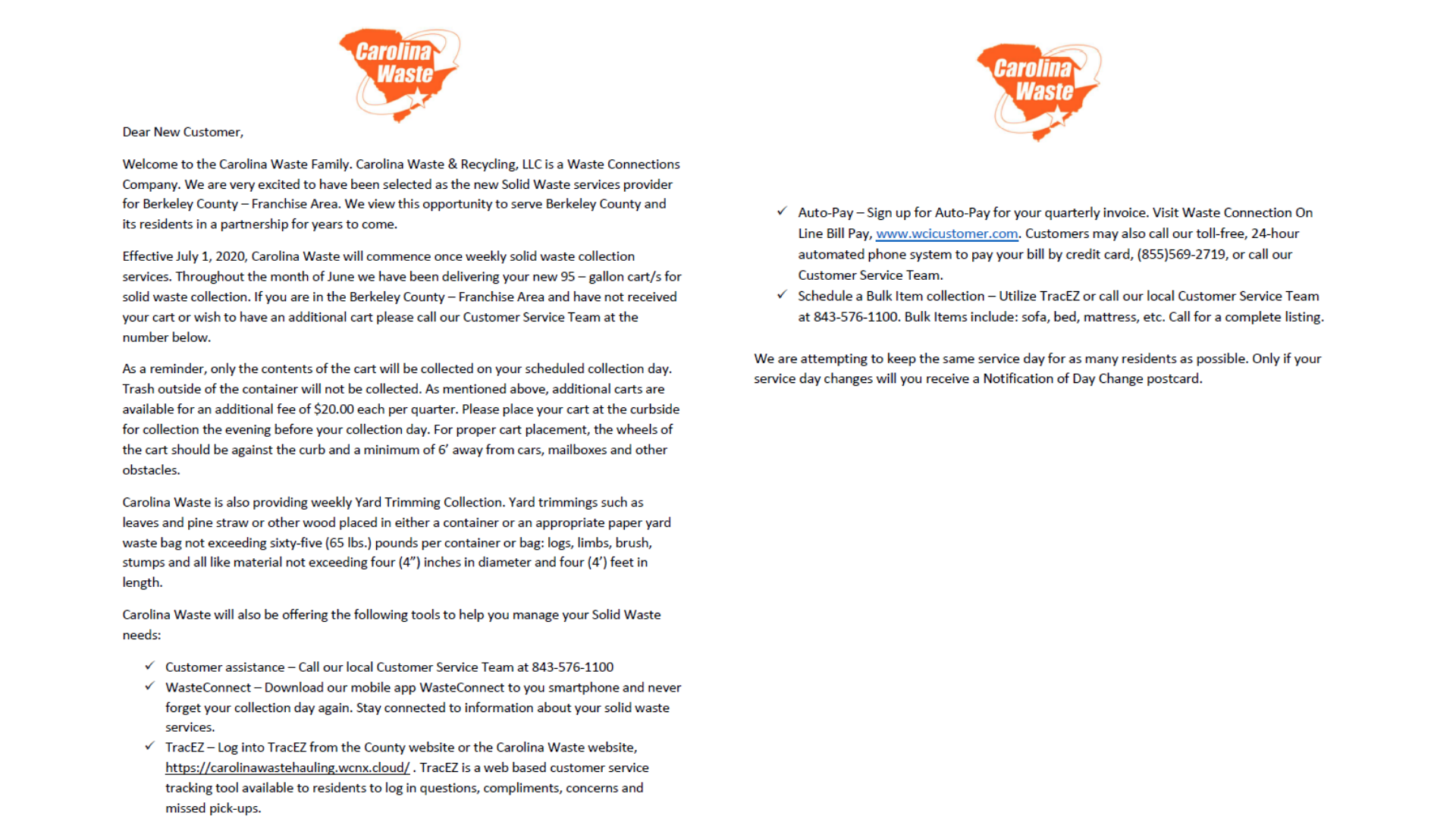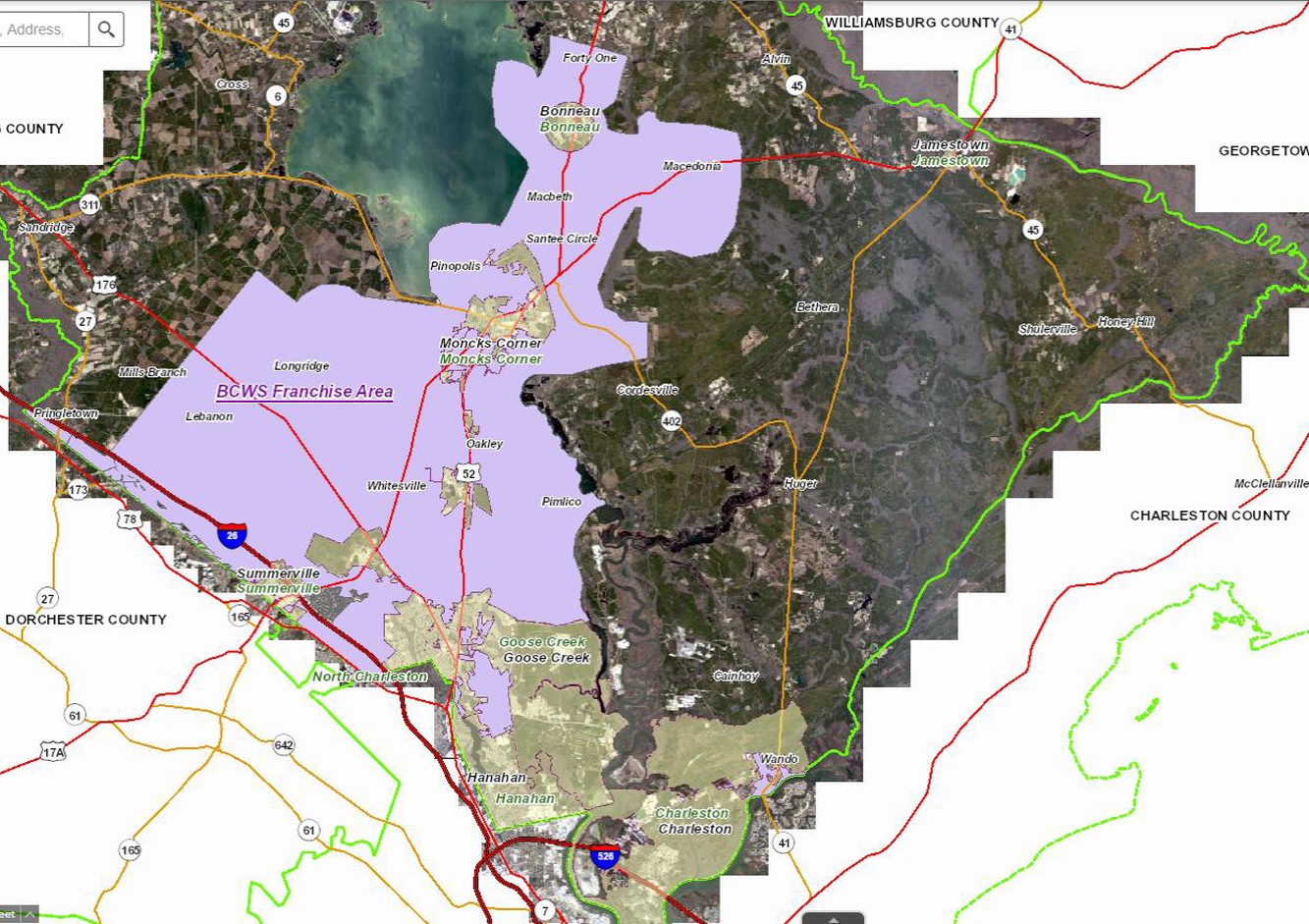 ###
– Prepared by the Berkeley County Public Information Office –