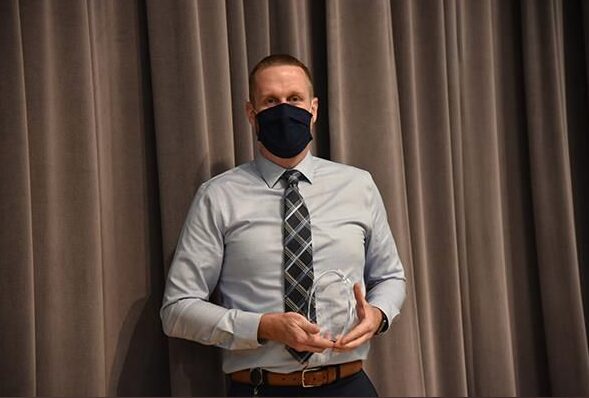 MONCKS CORNER, S.C. – (Monday, September 27, 2021) – Keep Berkeley Beautiful (KBB) is the proud recipient of four prestigious state-level awards that were announced September 8 at the 2021 S.C. Litter Control Association/Keep South Carolina Beautiful Annual Conference in Myrtle Beach.
Keep Berkeley Beautiful received the following awards:
Affiliate Recognition Award as a chapter of Keep S.C. Beautiful
Outstanding Performance in Advertising and Marketing for KBB's "Get Outside and Keep Berkeley Beautiful" Campaign
Outstanding Performance Educator, presented to Philip Simmons Elementary School Principal Michael Huff
Outstanding Performance Affiliate Community Partnership Award for KBB's work with Santee Cooper
Keep Berkeley Beautiful is a local chapter of the umbrella organizations PalmettoPride/Keep SC Beautiful and Keep America Beautiful and was commissioned by Berkeley County Council in 2017. The local chapter helps combat litter and promote awareness about litter removal efforts and recycling across Berkeley County through anti-litter education efforts, roadway and waterway cleanups, recycling advocacy and programming, beautification and youth participation initiatives.
Keep Berkeley Beautiful is grateful for its many partners who champion environmental stewardship. A clean and beautiful Berkeley County is what we aim for today, tomorrow, and for years to come. -Sarah McCarthy-Smith, Berkeley County Recycling Coordinator
For more information on Keep Berkeley Beautiful or the Beautiful Berkeley Gateways, contact Sarah McCarthy-Smith at 843-719-2383. Also, visit www.keepberkeleybeautifulsc.org and follow KBB on Facebook, Twitter and Instagram.
###
-Prepared by the Berkeley County Public Information Office-